Residential Plumbers Campbelltown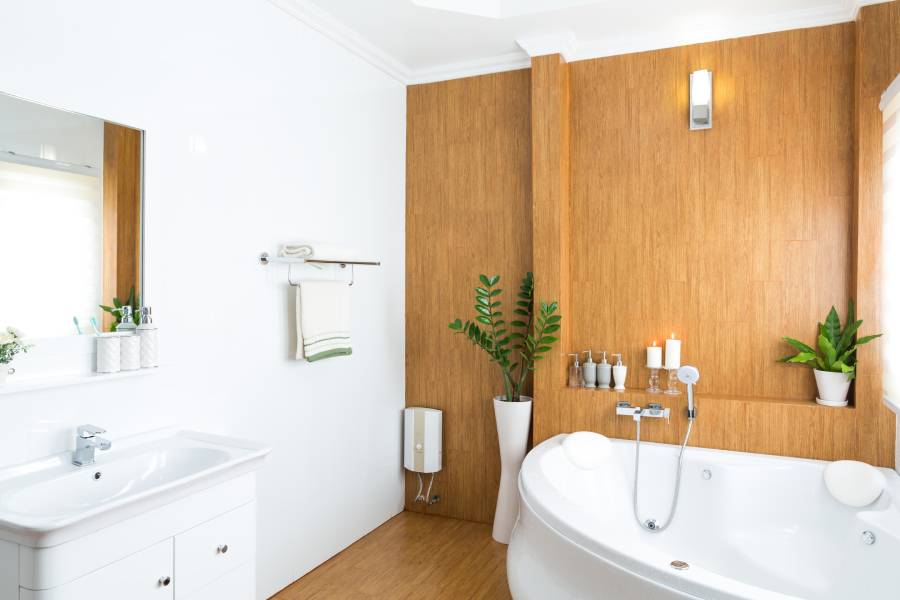 Looking for a reliable local residential Campbelltown plumbing service to get your job done asap? Then call a local and trusted plumber like Bow Bowing plumbing services.
Our highly skilled Macarthur plumbing services can help you tackle all your plumbing requirements from Blocked or overflowing toilets to showers, bathtubs and blocked drain issues ASAP – it's as easy as giving us a call on 0401790211 your local Campbelltown Plumber.
Our Macarthur plumbers are known for their experience in residential plumbing services in Campbelltown. We don't do just residential plumbing repairs in Campbelltown but also deal with residential construction plumbing as well.
New Residential Construction Plumbers
Building a new home? Call Bow Bowing to help you structure the right plumbing into your framework and get the job done right the first time. From start to finish our Residential construction plumbing services will be completed to full client satisfaction and guarantee. No job is too big or too small for Bow Bowing plumbing services. We cover all residential and commercial plumbing services in South West Sydney
You have made the right choice. Here at Bow Bowing, we pride ourselves on delivering the best residential plumbing service in Macarthur or anywhere in the Macarthur region all the way down to the southern highlands. Click here to see our plumbing service areas.
Bow Bowing Plumbers have been in the Macarthur plumbing services for decades. We know Campbelltown and its residents as well as business community like the back of our hand. We know what our clients expect from their local plumber in the area and we deliver on all our promises
Why Choose Bow Bowing Residential Plumbing Services ?
Family Operated Plumbing Service
Ever experienced that rude trades-person arrive at your home who seems to have had a bad day and believes that a bad attitude will wash off on you ? Well, that does not happen with our friendly team of plumbing service staff.
One of our plumbers will arrive at your residence and provide a professional and courteous services that delivers on all your expectations when it comes to all your plumbing needs
Our Plumbing Services Guaranteed
All our staff members understand that when they turn up at your home, the job is not done unless it is fully completed and to our client satisfaction. Our business brand is your guarantee that when we finish a job, we guarantee all our workmanship to the nth degree.
No job is left uncompleted and are all completed to total satisfaction. When you deal with Bow Bowing, you can be assured that any residential plumbing will be perfect.
Transparency Is Key
Our clients are the reason our business exists. When it comes to providing our plumbing services to our clients, we are 100% with our breakdown of the work we provide step by step so our clients know exactly what they are paying for when we carry out plumbing repairs on their residence. No surprises and no extra costs with all work guaranteed
Trusted Family Business
With 35+ years in the plumbing industry services with residential plumbing and commercial plumbing, there is not much we have missed and we have come to be known as one of the most trusted plumbing services in Campbelltown. Having dealt with all sorts of broken pipes, blocked toilets, broken or clogged drains and the quality of our repair work, our customers have come to know that they can rely on Bow Bowing plumbing
Competitive Quotes On All Jobs
We always endeavor to provide the best possible quite that is cost effective for the work required and to keep you informed all the way from the beginning of your plumbing repair right through to completion, Whether it is a residential shower repair, hot water replacement or installation right through to major plumbing works or renovations. we keep you in the loop at all times
Specialists In Domestic Plumbing Services
Bow Bowing plumbing services always goes the extra mile in providing the best possible domestic residential installations and repairs.
From construction plumbing installations to total overhaul plumbing works, Bow Bowing plumbing has it all in technology and the necessary skill set to deliver our services beyond our client's expectations.
24 Hours seven days a week, on-call or emergency, we support our clients where they need assistance when it comes to residential plumbing services internal or external to their homes
Campbelltown Residential Services Provided
General Plumbing Services
24 Hour Emergency Plumbing Services
Plumbing Repairs To All Plumbing
New Plumbing Installations
Plumbing Replacements Of All Systems
Plumbing Maintenance On All Residential and Strata
Blocked Drain Clearing
Pipe Repairs internal and External
Water Leak Repairs & Detection
Pipe Locating Technology
CCTV Drain Inspections on blocked or broken pipes
Pipe Relining Services
Hot Water Plumbing Services
Gas Repairs
Gas Fitting Services
Leaking Taps & Toilet Repairs & Replacements
Bath/Shower Repairs & Renovations
Back flow Prevention, Testing & Installation Service
If You Have Other Concerns Not Listed Here, Please Ask
Call Or Contact Our Residential Plumbing Services Today
You can always rely on Bow Bowing to deliver on our promise that we will repair, replace or carry out a new installation for a shower or toilet or what may be causing concerns.
If you would like a quote or need information on a plumbing issue you may have, you can always count on Bow Bowing plumbing to be there when you need us. We are only a phone call away.
Being located in Campbelltown ourselves, we can manage to be at your place quickly and especially within an emergency