Hot Water System Repairs Campbelltown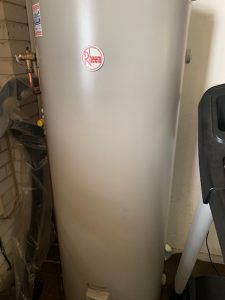 We can service, repair or replace all types of Hot Water Systems throughout the Camden and Campbelltown area. Whether its changing parts, to changing pipework or replacing the whole Hot Water Systems. We service and repair all hot water systems including Gas, Electric, under bench to the External 400L outside models.
Our 5 most common hot water system problems
Most of us take hot water in our home for granted. We don't realise how important hot water is in a household until its gone stone cold. But fortunately, there are often tell tail signs of a failing hot water system and early hot water repairs may prolong the life of your hot water system.
Hot water system is not working?
1. My hot water system is noisy
Not as strange as it sounds as often the noise could be the sediment that has collected near the heating element. A flush can often fix a hot water system problem like this but its important to note that the heating element may also be on its way out, particularly if the temperature is inconsistent.
2. My hot water smells
Ahh yes, the rotten egg wonder strikes! Don't worry it is quite common and normally due bacteria infestation. The best thing to do here is call Bow Bowing Plumbing for a full tank flush and clean.
3. My hot water tank is leaking
Ok, so this is not normally good news. In most cases we are required to replace the hot water system as in most cases it is not possible to fix. In the best case scenario, it could just be a valve in which case our plumbers can replace the valve for you.
4. I have no hot water pressure when I turn the tap on
Have you noticed your hot water pressure getting gradually lower? This is very common hot water problem and often a simple repair for a plumber. The cause of low hot water pressure is generally going to be a blocked valve or a pressure regulator however in some cases it could be a concealed leak and therefore important you get a plumber to diagnose and repair the hot water ASAP.
5. Hot water system is slow to heat
It can be incredibly frustrating when your ready to jump in the shower and the water is still running cold. If you notice that it keeps getting longer and longer for the hot water to flow it may be time to say goodbye to your water system. A hot water repair in these situations are unlikely and will likely require a full hot water system replacement.
To fix or repair your hot water system we highly recommend you contact Bow Bowing Plumbing. If we can repair your hot water system we will alternatively we can arrange a replacement hot water unit for your home or business.