Hot Water System Replacement Campbelltown
Need a hot water system replacement in Campbelltown? Running out of hot water? Whether it is a DUX, Rinnai, Rheem, Bosch, Vulcan or other hot water system of your choice, gas or electric systems, Bow Bowing is the Campbelltown hot water system replacement and installation expert. Same day hot water tank replacement and installation is one of our most common services in Macarthur 2560.
Why don't I have hot water coming from my tap?
If you have run out of hot water quickly, it is usually a sign of a blown hot water heating element or thermostat which can be fixed with a simple hot water system repair. Call Bow Bowing and we will be out the same day for a hot water heating element replacement or thermostat repair and have your hot water back up in no time. In most cases, when there is not water flowing but there are no tank leaks, it is usually one of these.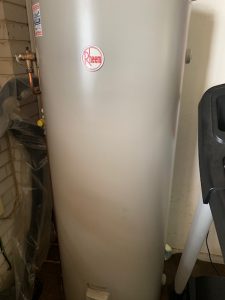 Leaking Hot Water Tank
If however, you have a leaking hot water tank that is leaking hot water all over your floor, it is more than likely that you will be needing a hot water system replacement. Bow Bowing Plumbing are your local Campbelltown hot water system replacement plumbing experts.
We provide advice and hot water system installations same day on electric hot water systems, gas hot water systems, instantaneous hot water systems, and temperature controllers.
Unfortunately, hot water systems don't last forever and often will begin showing signs of hot water failure as they age. Most times when hot water tanks break down, it is because of water leaks that are caused by rusted hot water tanks. Some of these hot water problems include excessive water flow from the temperature pressure relief valve (TPR), hot water cylinder leaking, no water flow from the hot water taps or simply no hot water.
Failing hot water systems also have a tendency to be costing you more money, with potential leaking and overuse of the heating element.
Same Day Hot Water Service
A same day hot water system replacement in Campbelltown for a new hot water installation is one of the best services Bow Bowing offers. It assures our customers are without hot water for a minimal time so therefore far less inconvenience. We can be out at your place of residence or business anywhere in Macarthur for a hot water system installation or replacement same day to replace a hot water system or install a new hot water system. Whether is it is a gas or electric hot water system, we cover all Campbelltown hot water system replacements and new installations.
Need to Relocate The Hot Water System?
Home renovations are fast becoming a popular choice in the Campbelltown and Camden areas. With bathroom renovations, house extensions or adding a second story, it is important that you consult a qualified plumber prior to undertaking any work that affects plumbing. We can provide expert advice and service on correctly relocating or installing new hot water system.
Our plumbers are fully qualified and insured meaning that all of our work is guaranteed. Our hot water systems come with both a manufacturer warranty and service guarantee for our workmanship.
Best 24 Hour Emergency Hot Water Services In Campbelltown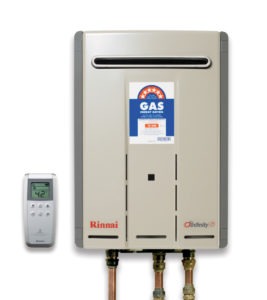 Deal with the best 24 hour hot water services in Campbelltown when your system stops working and you need it back up and running urgently. Sometimes this can be a hot water repair and is dependent on the age of your hot water system.
Often when your hot water system start to leak water everywhere, it has reached the end of its life and will need a replacement. In either case our emergency plumbers have expert knowledge on gas or electric hot water systems both new and old and will be able to provide you with advice as well as repair or install your new hot water system.
We can advise on hot water system options that will best suit the size of your home or business. As well as inspect the availability of gas, electric or solar services to provide you a cost-effective and reliable hot water system.
Our qualified plumbers are available 24 / 7 to provide emergency hot water plumbing services. Covering the Campbelltown, Camden and wider Macarthur community with emergency plumbing services. Whether you have a broken water pipe to a burst hot water system, we are equipped to respond quickly and prevent further property damage.
Frequently Asked Questions
How much does it cost to replace a hot water system in Australia?
The average hot water system that must be replaced will usually cost anywhere between 200 to 800 dollars on average and this is just the labour. This basically means that your new hotwater system cost is not included. This must be added on top of the hot water system. Any additional charges may be added if there is extra labour required if you wish to change the brand of your system and new plumbing is required.
When should I replace my hot water system?
You should replace your hot water system when it starts to leak water on the floor, or stops working and is advised by your hot water supplier that is must be replaced. As a general rule, the average system will usually last between 9 and 12 years before succumbing to wear and tare from a long period of use.
What are signs that your hot water heater is going out?
The signs that your hot water heater is going out are a few. A decrease in your hot water is a dead giveaway your system is on its way out. Reduction of hot water in your shower is also a sign of tank failure on its way. Discolored water is a sign of failure. Ever seen yellow water is coming out of your hot water tap? This is rust in your tank. This is also a sign your tank could start leaking water all your floors any day. Replace your tank when you see this.
How much does it cost to replace a hot water heater thermostat?
Most hot water thermostats or heating elements usually cost between 200-300 dollars to replace. Most hot water failure occurrences are usually thermostats or heating elements. When this happens, the repair is easy and quick and gets back your hot water fast.