Emergency Plumbers Campbelltown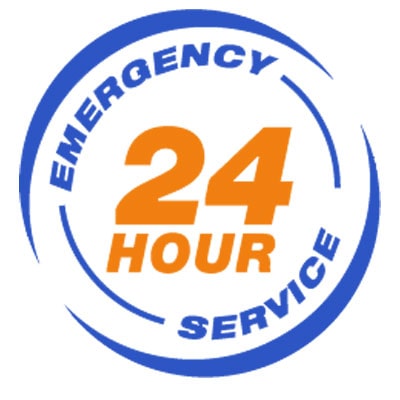 Emergency plumbing situations can be stressful and overwhelming, leaving you unsure of who to call for help. That's where Bow Bowing Plumbing comes in - as your trusted on-call emergency plumbing service in Campbelltown and surrounding Macarthur regions.
Our licensed and experienced emergency plumbers have been serving the Macarthur community in South Western Sydney for over 35 years, providing reliable and efficient solutions to a wide range of plumbing emergencies.
We understand the urgency of plumbing emergencies and have a depot located in Macarthur to ensure a speedy response to your call. Our team is equipped with the necessary tools and expertise to tackle any emergency plumbing situation, from overflowing toilets to burst pipes, and more.
At Bow Bowing Plumbing, we take pride in our reputation for providing quality service and our commitment to customer satisfaction. We believe in transparency and honesty in all our work, which is why we provide an upfront cost for repairs so you know exactly what you're paying for.
Don't let a plumbing emergency ruin your day - call Bow Bowing Plumbing for fast and reliable emergency plumbing services. We're here to help when you need it most.
After Hours On Call Emergency Macarthur Plumbers
Usually when a plumbing disaster happens, it will happen at the most inconvenient time. Before you know it you have water spurting everywhere or perhaps the hot water system has stopped working. If you need a plumber after hours then call Bow Bowing Plumbing. We will come to you ASAP and get your plumbing issue resolved. Our vehicles are based in Campbelltown and Camden so we can respond quickly and efficiently to your home or business when you need us most.
What To Do If Water Is Bursting In My Home
Firstly call us on 0401 790 211 so we can start making our way to you. We will probably get you to try and locate your mains water and turn it off (If you can) sometimes this is damaged or you may not be able to turn it off properly.
If water is bursting near electrical items, it would be best to isolate the power. The simplest way to do this is to locate your fuse box on the side of your house and turn the fuse off. (Modern fuse boxes are usually clearly labelled, so you can turn off the affected area)
Local After Hour Plumbers
When it comes to emergency Campbelltown Plumbers, the best thing you can do should you experience any type of drain blockage is to call a local emergency plumber in your local area. A local on call or after hours plumber in Campbelltown is going to provide far quicker emergency plumbing services than a plumber from outside of Macarthur.
Whether it is a toilet repair, or a kitchen pipe leak or a hot water tank replacement, your local emergency plumber in Macarthur 2560 will be mobile within minutes to your aid. Bow Bowing plumbing services is all about efficiency with a professional approach that leaves our customers with a smile.
We will assess your emergency situation at hand and provide the best approach to repair your plumbing concerns and do everything it takes to ensure it is not repeated.
Blocked Drain Emergency Campbelltown
If you are currently experiencing a blocked drain emergency in Campbelltown, you should get in touch with our Campbelltown plumbers immediately. The possibility of a drain causing far more serious damage to your residential premises or commercial premises is very likely, especially if overflowing occurs at the most unexpected time of the day. Bow Bowing plumbing services are of the most respected emergency plumbers in Campbelltown when it comes to know-how and the best expertise to deal with the most serious emergencies with the latest equipment and tech that provides the best possible emergency repair.
Why Choose Bow Bowing Plumbing Services ?
Why choose our plumbing services ? Satisfaction guaranteed is why. Professional, courteous and highly efficient plumbing service with the latest equipment goes a long way in providing a top-notch plumbing service that provides the best possible results to all our repairs that puts a smile on all our clients' faces. Whether you need a hot water repair or hot water tank replacement or are dealing with a blocked drain, Bow Bowing is second to none. 35+ years goes a long way with how we carry out our emergency plumbing services for our clients.
24 Hour Emergency Plumbing Services In South West Sydney
Bow Bowing plumbing is basically available 24 hours 7 days a week with our plumbing services to deal with any plumbing emergency that should arise. Our friendly and experienced team will speak with you to assess the damage and provide the best possible end result to repairing all plumbing issues at hand. We will call you on approach to let you know we are not too far away from repairing your plumbing emergency and to save you time.
When Should I Call For An Emergency Plumber ?
Burst Pipe Emergency On Your Property or off-property : If you happen to see anywhere on your residential property or commercial property water coming up through the ground gradually in small volumes, this is a time to call for an emergency plumber. If it is on your own property our immediate advice is to turn off any mains to your property until our plumbing services can atten. What appears to be an insignificant water leak coming up from the ground is usually a cracked pipe that is about to burst. This can be either a broken sewer pipe on your property or off your property or main water line, especially if the leak has a very unpleasant odour or any other pipe under pressure on your property. It will only be a matter of time as the ground becomes ever so soft that water pressure below will explode and therefore flood the immediate area around your property.
No Hot Water Left : Running out of hot water can be really frustrating for many people and especially for people with special needs that must have hot water. If your hot water running out during the summer periods, you may be able to get away with the odd cold shower but this is not going to be happening during winter. Our phone gets flooded with customers running out of hot water all week long.In all cases, it is usually a hot water system repair emergency or hot water tank replacement emergency. There are many facets that decide how important hot water is that govern whether or not it is an emergency but with most customers having children in the home, this for many plumbing services is usually an on-call requirement. If you notice a water leak from your hot water tank or your hot water is slowly dying out, it is best to call immediately before the hot water completely stops or you have an in house major water leak.
Gas Leak Emergency : Everybody knows that gas is highly flammable and can create quite an explosion if ignited. We can not stress enough that if you what so ever smell any gas in your home " TURN OFF GAS MAINS IMMEDIATELY " and call for a plumber ASAP. If you are instructed to leave the premises by your plumber, for the safety of all your loved ones and protecting your family home or business, please follow these instructions. Evacuate the premises as soon as possible and wait for a gas plumber to attend and investigate where the source of the leak is coming from. Please follow all instructions from your gas plumber during the repair process.
Overflowing Toilet : We all know that when nature calls…" nature calls "… For this very reason, we do not have much of a say when the toilet in the family home is overflowing or is just backed up or blocked. This also applies to commercial or industrial properties where staff are involved and OHS plays a role in health and safety for all concerned. If you have a blocked toilet or toilets, it is best to call for an emergency plumber immediately. Depending on the reason for the blockage this can also cause a backflow which can send sewer water into your home or business if left unattended.
Upfront Pricing With No Hidden Charges
At Bow Bowing Plumbing, we provide upfront plumbing costs with labour included so there are no nasty surprises or any hidden charges. We will let you know first-hand what the whole project will cost from start to finish before we commence any work on your home or business. Our plumbers will in detail explain thoroughly what is involved in addressing the whole emergency so that the job is accepted by our clients with confidence and trust.
We have all the equipment and expertise necessary to get the job done right the first time. Our Plumbing services in Campbelltown will take into account your concerns and address everything in the most cost-efficient manner that gets the job done at the best possible price at all times.